ITS representatives attended a symposium on powder coating in Dresden on 25–26 January 2018. About 60 companies presented new trends on the subject of surface treatment.
It could be seen that new technologies keep evolving, and are not only to be monitored, but also actively embraced in order to be at the top of the field. This is also one of the goals of our company. The current market situation signals an unambiguous way to go. This means, in line with Industry 4.0, the digitisation of all processes, automation, control systems, database servers, cloud solutions, robotic coating and product handling. However, it is not just about purchasing a robot, but first and foremost its about the precise knowledge of the technological process, all options and parameter settings with a clear focus on efficiency, economy of operation and full responsibility for environmental solutions. It can be said that ITS has all the prerequisites to become a recognised professional team in its field, not only in the domestic market, but also around the world in competition with companies from the most advanced world economies.
Do you know anyone who might be interested?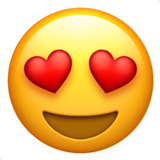 Don't hesitate and share!