Chemistry
Emulzní oleje
Chladicí maziva německé značky Unitech Kühlschmierstoffe na bázi vody obsahují minerální olej a používají se pro široký rozsah obráběcích procesů různých materiálů. Použití inovativních účinných látek má za následek vynikající kvalitu povrchu a dlouhou životnost nástroje.
Vodou mísitelné přípravky (HOSMAC)
Naše vodou mísitelné kapaliny dostaly nové formulace. Snížením biocidních látek a vyšší stabilizací dosahujeme vyššího výkonu maziv, které snižují náklady za vyrobený díl!
Syntetické emulze (plně transparentní)
HOSMAC-ONS 2086
HOSMAC-ONS 2037
HOSMAC-ONS 2575
HOSMAC-ONS 4074
HOSMAC-AL 120 FR
Polosyntetické emulze
HOSMAC-S 347
HOSMAC-S 371
HOSMAC-S 160 WB
HOSMAC-S 430 WB
HOSMAC-S 451
HOSMAC-S 24
HOSMAC-S 3630
HOSMAC-S 528
HOSMAC-S 527
HOSMAC-BF
Do you know anyone who might be interested?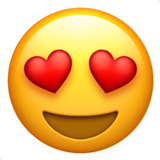 Don't hesitate and share!