R&D
Troubleshooting during powder coating application
Is the powder coating falling down and not adhering to the product? Are there lumps forming in the cured powder coating? Do you have a very low powder coating yield?
Not only these, but also other operational problems are encountered in operations. That's why the Defect Catalog was created. It describes dozens of symptoms and solutions to the surface quality of your products.
The entire Defect Catalog can be found on the Surface Quality Institute website.
Do you need advice on a defect in powder coating?
Do you know anyone who might be interested?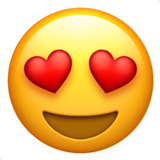 Don't hesitate to spread the word and share!