Coating facilities
Laboratory SQI
We are a significant support in the field of development of technological units for surface treatment and powder coating application. Our own Surface Quality Institute (SQI) laboratory has state-of-the-art technical equipment including a metallographic microscope, two salt spray chambers and a condensation chamber.
What are we focusing on?
Tests of powder coatings and other coatings
tests for the evaluation of powder coating materials or anodized aluminium

tests of mechanical properties of the coatings

corrosions tests (Salt spray tests and Condensation tests)
Analyses of functional baths and wastewater
control of parameters of chemical pre-treatment baths and determination of conversion layers

simulation of the neutralization station process, determination of a wide range of wastewater parameters

paint removal tests
Defects identification
assessment of the cause of the defect on anodized parts and parts with powder coating using microscopic analyses

for your needs and first aid, we have created the Defect Catalog
We hold a certificate for the management system according to EN ISO 9001:2015.
Are you interested in SQI services?
Do you know anyone who might be interested?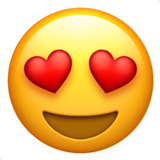 Don't hesitate to spread the word and share!