Compressors
Service of compressors and dryers 24/7
We provide authorized warranty and post-warranty service of all Zephyr and Ingersoll Rand products and treatment of compressed air. Our service line is available around the clock.
We also focus on servicing world-class compressors from: Atlas Copco, Air Comp, Kaeser, Schneider, Alup, Almig and more.
Our Help Desk is available 24/7 with the service technician's response within 24 hours.
Warranty programmes AirGold and AirSilver for Zephyr technology
Warranty programme AirCare for Ingersoll Rand technology
Premium services for our clients, warranty up to 10 years
Do you know anyone who might be interested?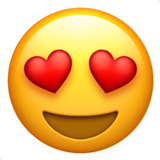 Don't hesitate to spread the word and share!