Coating facilities
Coating booths
There are several types of paint booths. The determining parameters include whether a quick colour change, colour return or speed of cleaning of the booth is required.
Powder coating
When selecting a particular type of paint booth, it is essential whether the application of powder paint (comaxit) will be automatic or manual.
Powder and liquid paints are applied in suction paint booths. For large series of products, stainless steel spray booths with external suction are used, while plastic booths are more suitable for quick colour changes. Our experts will help you choose the best solution for your operation.
Filter booth
External suction booth
Stainless steel automatic booth
Plastic automatic booth
Plastic paint booths
Our paint booths are less noisy and thus reduce noise limits in the workplace.

Wet coating
We supply application equipment for manual, automatic and robotised coating; manual and automatic mixing equipment 1K, 2K, 3K for colour preparation; coating booths with water wall and booths with dry filtration including activated carbon.
Application technology
We are also able to integrate an application technology from all reputable manufacturers.
• Automatic pistols
• Hand pistols
• Rotary bells
Are you interested in coating booths or application technology?
Do you know anyone who might be interested?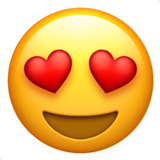 Don't hesitate to spread the word and share!