Paint stripping
Paint stripping baths
We supply all-stainless steel baths for chemical paint stripping of your products. Bathtubs are available in single-chamber and double-chamber versions.
The delivery includes a lid, drain valves, drip tray and removable screens. If necessars, we offer the possibility of individual adjustment on request.
General dimensions of bathtub: 1045 / 646 / 1100 mm ( lenght / width / height)
Volume of single-chamber version: 150 l
Volume of double-chamber version: 2 x 75 l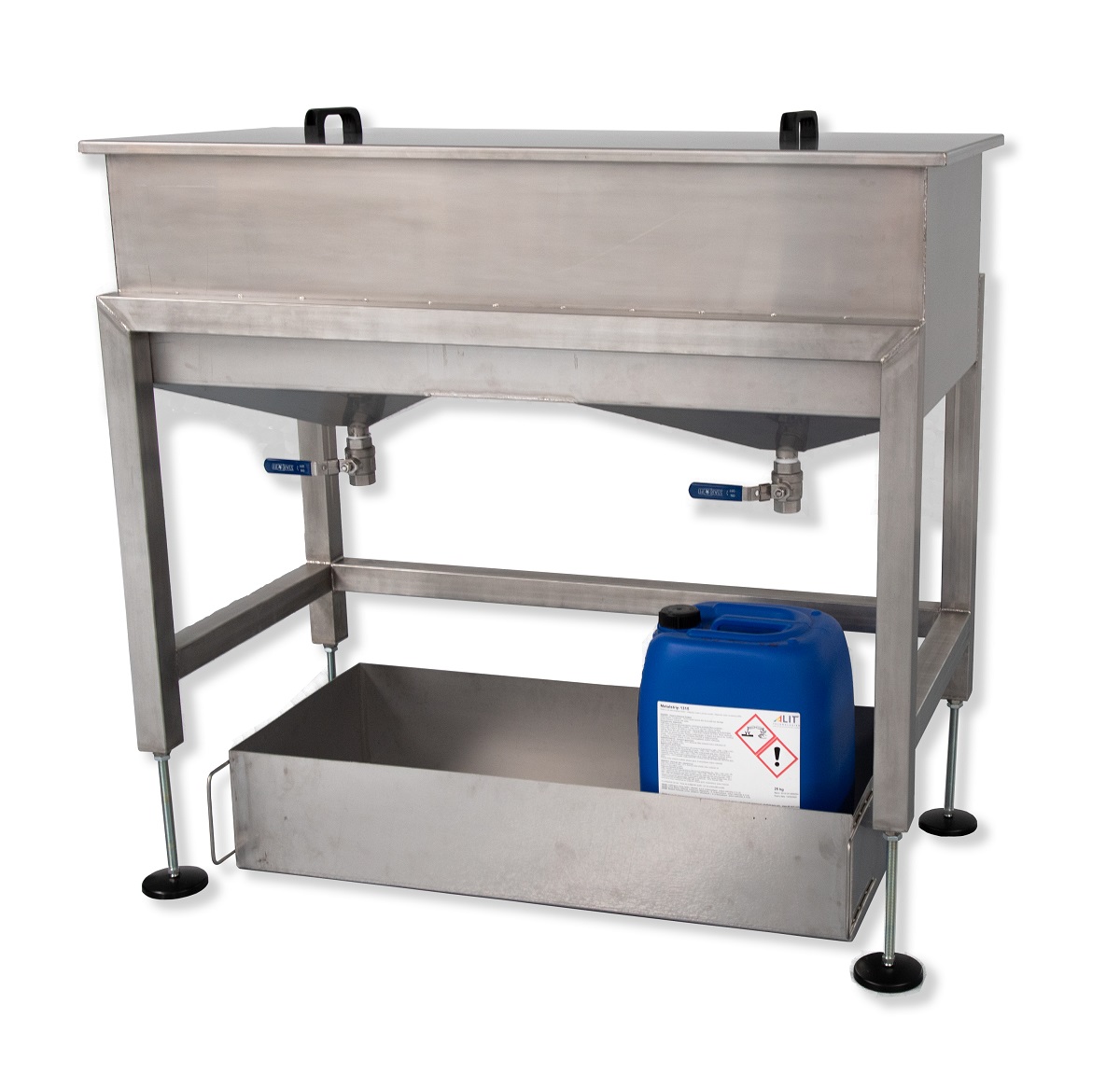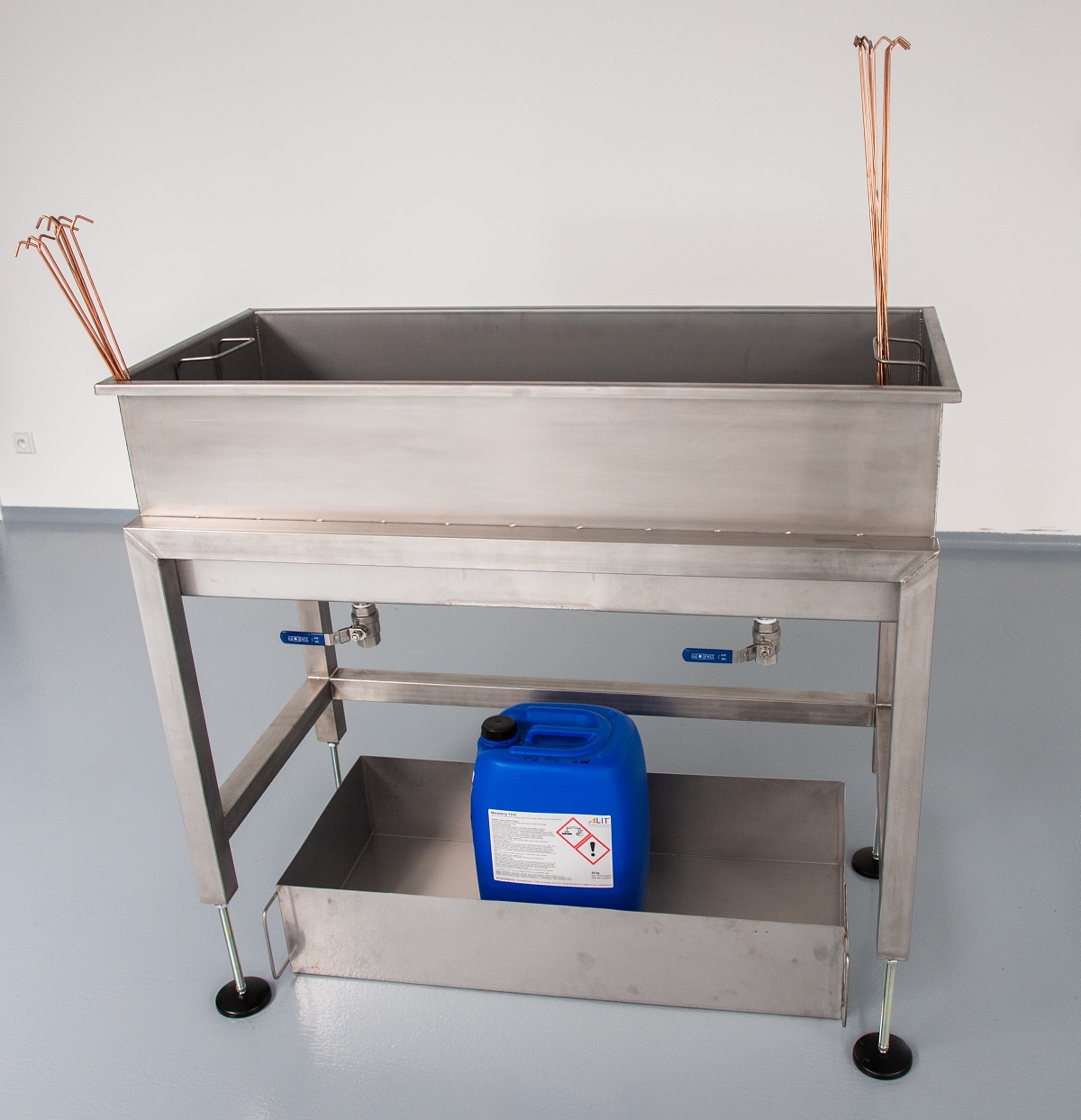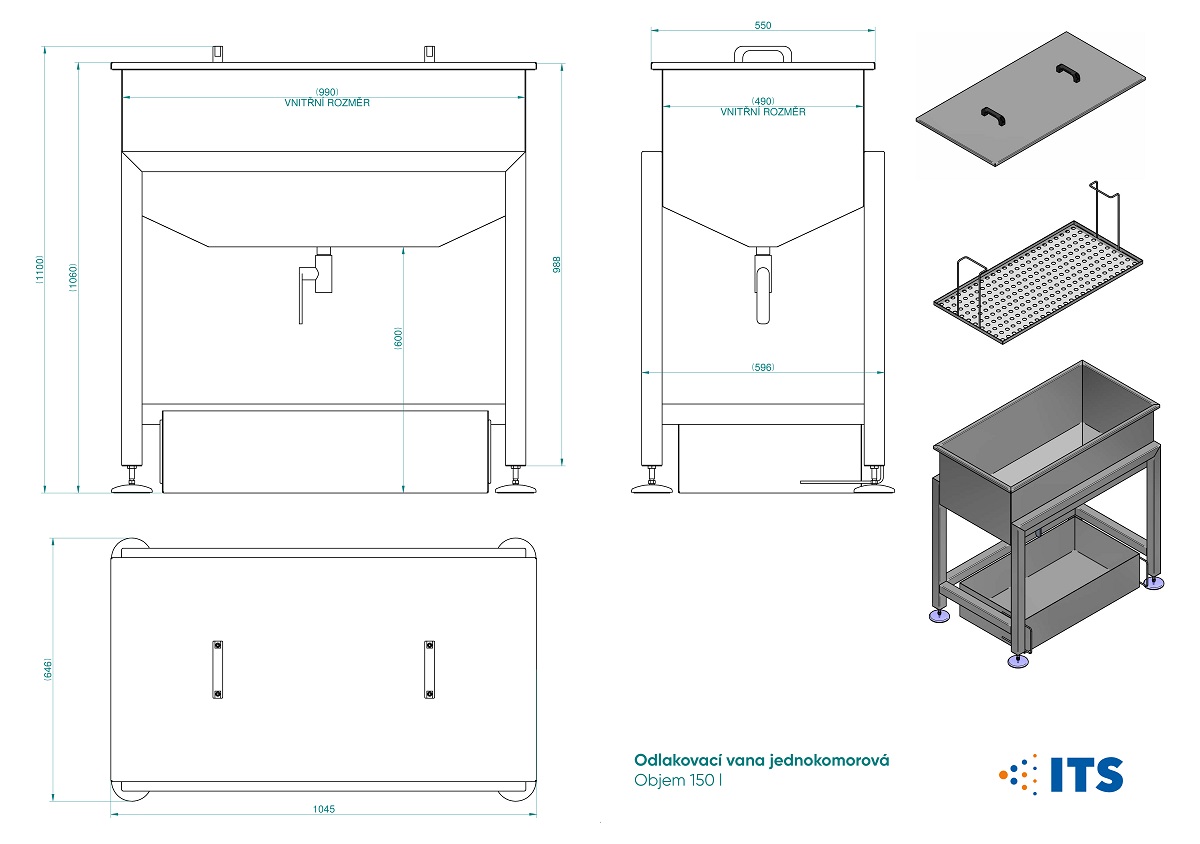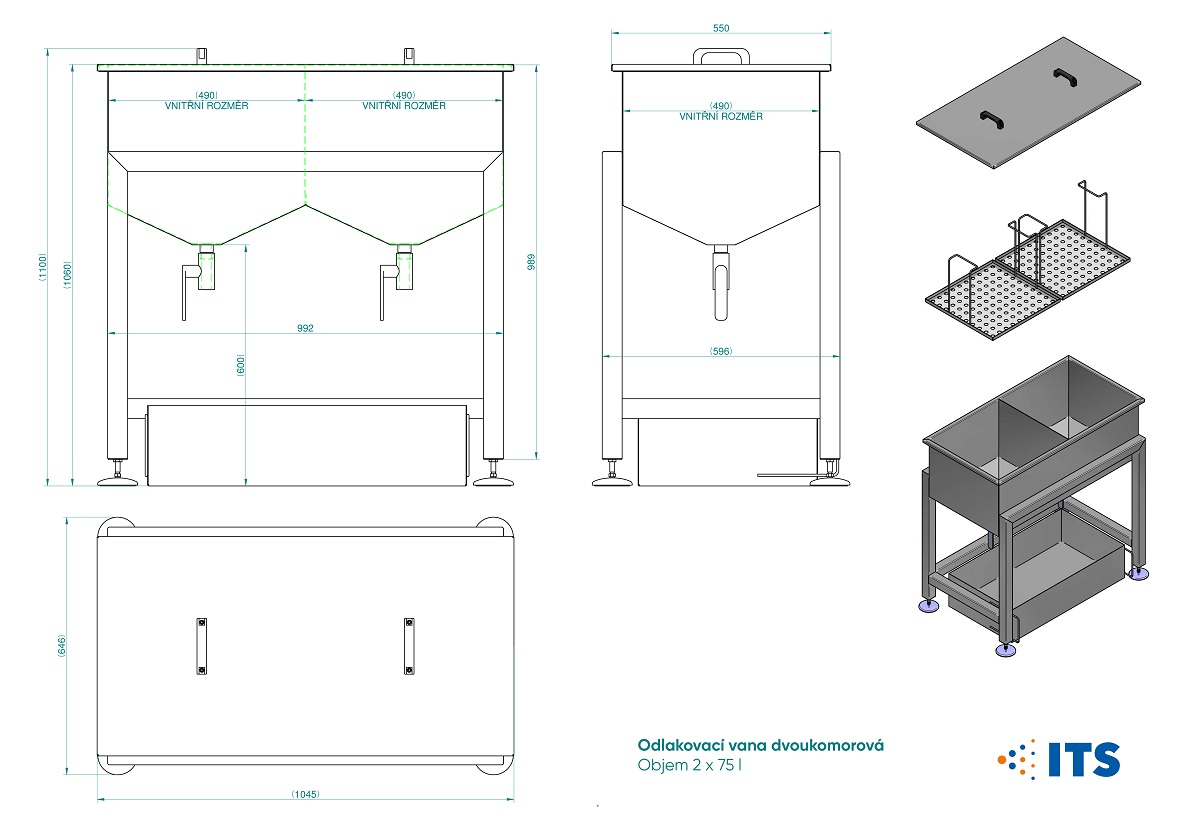 Do you want to order a bath for paint stripping? Contact us!
Do you know anyone who might be interested?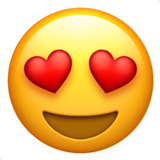 Don't hesitate to spread the word and share!