Chemistry
Consulting and training
We are authorised to perform tests in the field "Chemical technician for surface treatment of materials",
We provide complete training in the field of powder coating, which is suitable for coating facility operators, technologists and coating facility managers
We provide training in the field of anodic oxidation of aluminium and its alloys, hard anodising or decorative anodising
We provide training for the operators of neutralisation station, including related legislation
We focus on training people who handle hazardous chemical substances and mixtures, including substances classified as highly toxic
We provide audits of existing powder coating technologies, the outputs of which are reports with all measured values and records from the equipment, including subsequent recommendations
You can find a complete overview of training courses here.
Provádíme kompletní školení v oblastech:
"Chemický technik pro povrchové úpravy materiálů"
práškového lakování, vhodné pro obsluhu lakoven, technologické pracovníky a vedoucí lakoven
anodické oxidace hliníku a jeho slitin, tvrdého eloxování nebo dekorativního eloxu
neutralizační stanice včetně související legislativy
nakládání s nebezpečnými chemickými látkami a směsmi včetně klasifikovaných jako vysoce toxické
Zajišťujeme audity stávajících technologií práškových lakoven, výstupem je zpráva s veškerými naměřenými hodnotami a záznamy ze zařízení včetně následných doporučení.
Do you know anyone who might be interested?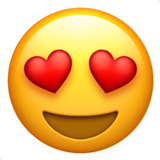 Don't hesitate and share!