Coating facilities
Research and Development
Firstly, we prepare a feasibility study according to the client's requirements.
We follow current trends, focusing e.g. on collaborative robotics and the development of new application methods.
Innovations in the field of coating processes are important to us.
We strive for maximum automation and process optimization.
NEW - HiVision DeepControl - Unique technology for robotic measurement of paint thickness before curing.
Are you interested in research and development in the field of coating facilities?
Do you know anyone who might be interested?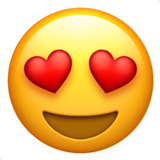 Don't hesitate to spread the word and share!