Chemistry
Service
we provide regular service checks of chemical technology, the output of which will be a protocol with a summary report on the current state of the equipment
we measure the temperatures in the drying and firing furnaces, you will receive a protocol with measured firing curves specifically for your parts
we implement process automation for dosing of chemical substances for pre-treatment; with process automation you will achieve higher time and cost savings in the area of pre-treatment
we provide deliveries of operational and control equipment for coating facilities
we will provide personal protective equipment (clothes, gloves, shoes, special creams for coating facilities without silicones) for you
More information can be found on the SQI website.
zabezpečujeme pravidelné servisní kontroly chemické technologie, s protokolem se souhrnnou zprávou o aktuálním stavu zařízení
měření teplot sušicí a vypalovací pece, s protokolem s naměřenými vypalovacími křivkami přímo pro vaše díly
realizujeme automatizaci procesu pro dávkování chemie v předúpravě, automatizací dosáhnete vyšší časové a finanční úspory
dodáme vám provozní a kontrolní přístroje pro lakovny
vybavíme vás osobními ochrannými pracovními prostředky (oděvy, rukavice, obuv ...)
Více informací se dozvíte na stránkách SQI.
Do you know anyone who might be interested?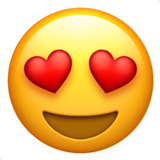 Don't hesitate and share!