Chemistry
Multimetal
Multimetallic preparations included in the ENVIROX system are able to treat multiple metals simultaneously in one bath (in one technological step).
Pre-treatment of coils
This is a suitable treatment for any type of surface. Whether it is corrosion protection, sealing, paint application or chromating. We can also help you develop new multifunction materials.
Pre-treatment before coating
For pre-treatment before the coating system, we have many products available. With these preparations we are able to increase the corrosion protection and adhesion of the coating system. In combination with cleaning and passivating systems, we ensure a longer life of the metal surface.
Specific products for surface treatment of various metals can be found here
Want to know more about surface treatment of multiple metals in one step?
Do you know anyone who might be interested?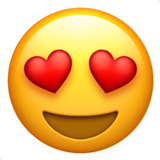 Don't hesitate to spread the word and share!