References
Booth with controled direction of the exhaust air
We have developed a new manual painting booth with frequency converter-controlled exhaust and regulation of the direction of the exhausted air for manufacturers of heating elements. Thanks to the new system, the painter is not exposed to the exhaust powder paint.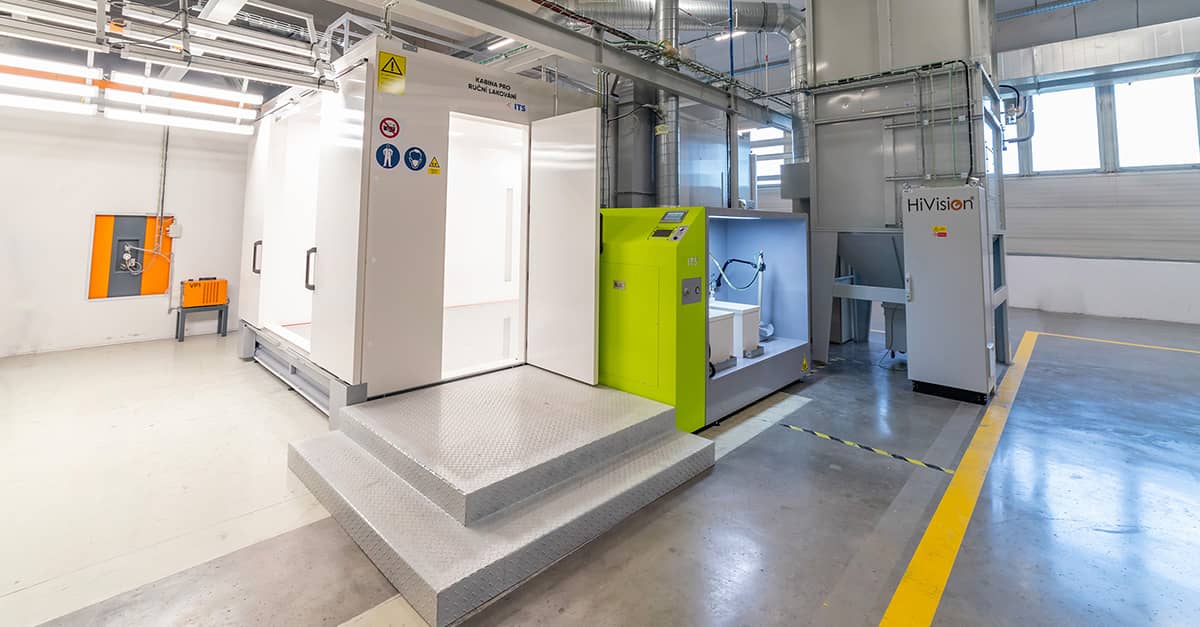 Painting booth with controled direction of the exhaust air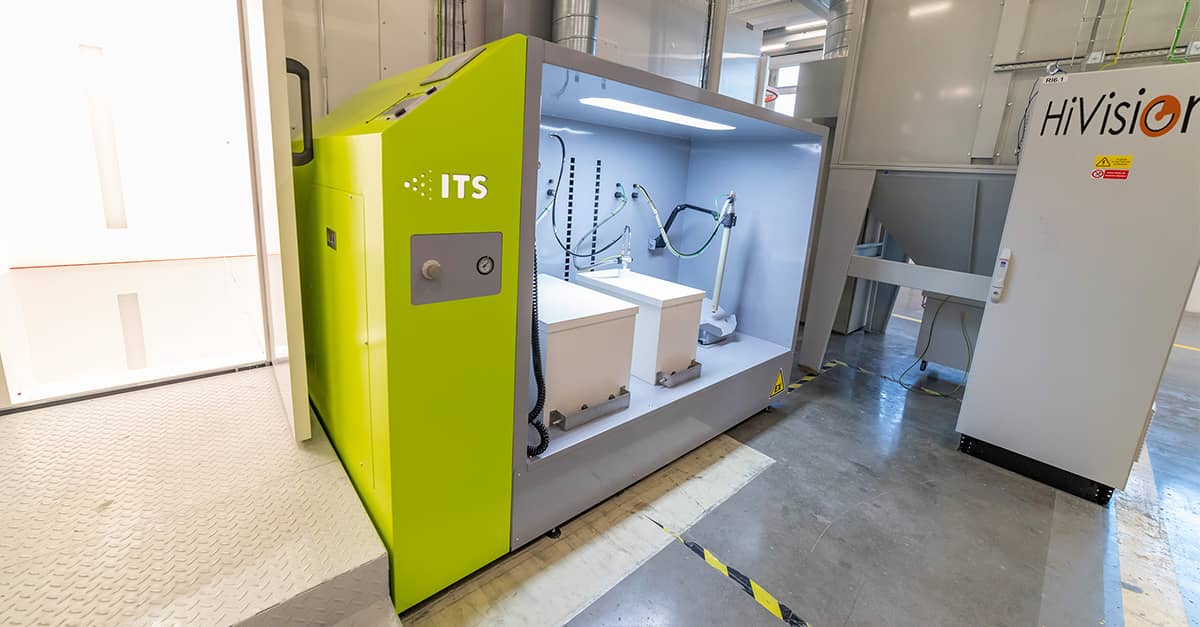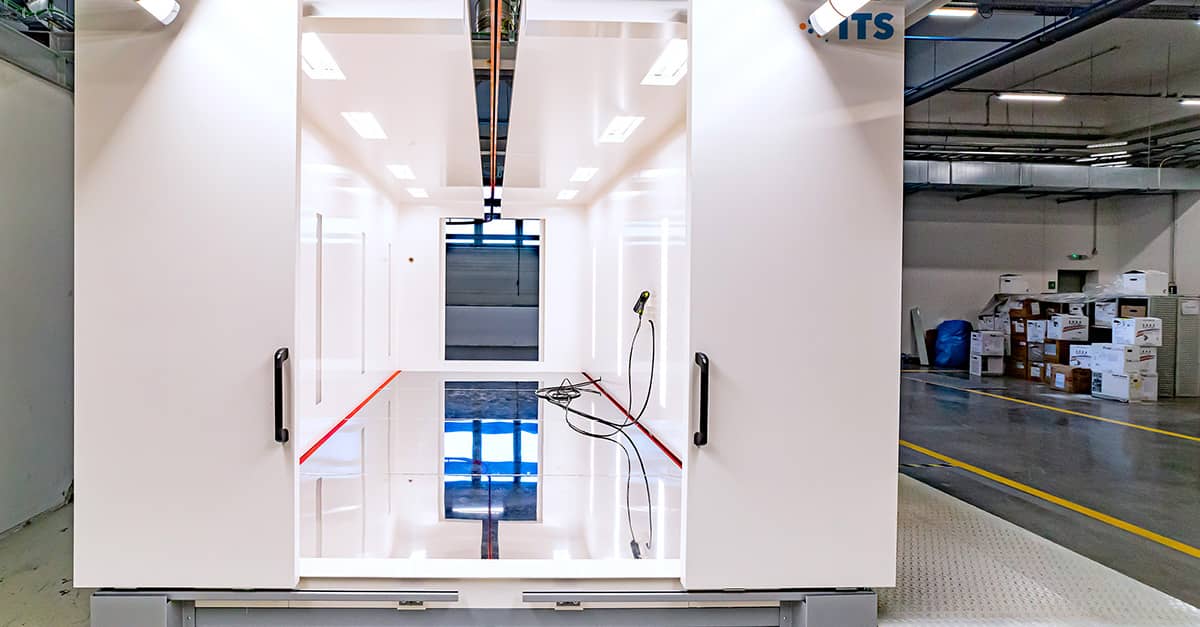 A large space of the painting booth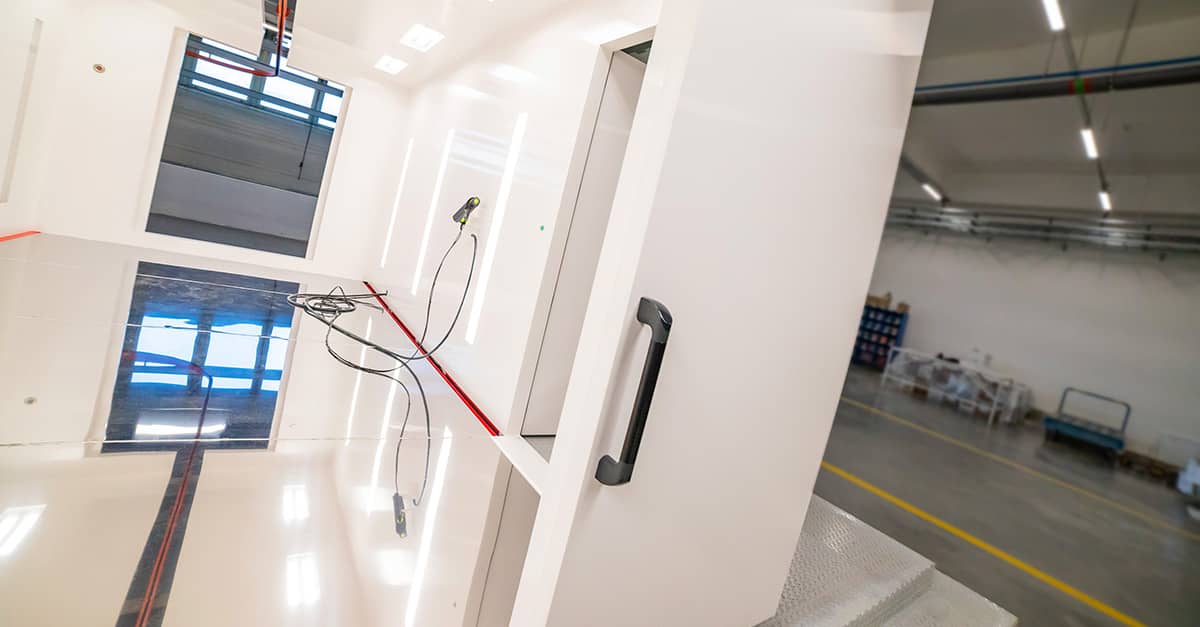 Project information
Customer
KORADO, a.s.
Year of Realization
2023
Location
Česká Třebová (CZ)
Technology

Manual painting booth

End filter

New ITS powder center
Project description
The new cabin was equipped with a new noise-reducing filter with a frequency converter to save energy and an automatic CO2 fire extinguisher. The cabin also includes an ergonomic powder center that enables faster color changes, eliminates contamination between colors, and in addition improves conditions for paint application and perfect sampling of prototypes when painting from fluidization beds.
The cabin is unique especially with the Air Flow Control system, which ensures proper air flow, improves working conditions inside the cabin and helps reduce the amount of overspray. The painter is not exposed to the exhaust powder paint, it is always directed away by a controlled flap.
A large space, excellent lighting, a comfortable walking area and an ergonomic powder center set new standards for manual painting booths in the future.
Do you like our work? Contact us!
Do you know anyone who might be interested?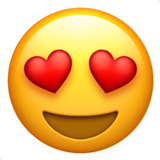 Don't hesitate to spread the word and share!